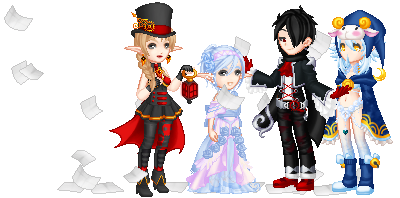 We have spent the last few weeks working hard on presenting you, the community, with a new Solia Wiki. Please keep in mind, that there may be some spelling errors, and some information still missing. We will keep this up to date with the latest and current information available to us. We are striving to keep this just as mobile friendly as it is desktop friendly!
If you see any information that is wrong, or you have any images that are missing. Please dont hesitate to post here and inform us!
Please tell us what you think! If we are missing anything that is crucial or even things you think would be nice to have! Any comments and thoughts are welcomed.
Check it out here!
http://soliaonline.wikidot.com
*** Please note Simica is no longer active on Solia, please contact Vexous if you need help or would like to help out with the wiki
Last edited by
Simica
on 1156 days ago, edited 5 times in total.